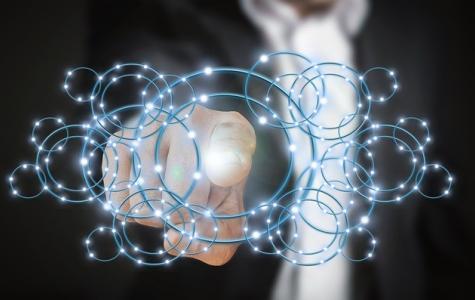 In one of our earlier article, we discussed the applications of patent law on Artificial Intelligence (AI) or more specifically its applications on inventions derived from AI. However, this is only one perspective of AI to look from. The other perspective involves the use 'of AI' in the IP administration.
As discussed earlier, AIs today are still weak or narrow, i.e. to say that they can function only in a limited number of simple tasks. However, any complex task can eventually be broken down into multiple simple tasks. With more number of AIs assigned to perform each of these simple tasks, it can consolidate and accomplish the task without or very little human intervention. With this technique, AIs have accomplished astonishing feats like beating humans at jeopardy, diagnosing cancer and other deadly diseases, running the stock exchange, write news articles, composing music and many more. In fact, a San Francisco company recently replaced its middle level managers with AIs which hire and assign freelancers tasks, which then finds patterns and learns to do the task itself as freelancers complete it.
Such AIs are contagious as its applications are becoming ubiquitous in every field, and the IP administration is no exception. The World Intellectual Property Organization (WIPO) recently issued the minutes of the meeting held during May 23 to 25, 2018 on "ICT Strategies and Artificial Intelligence (AI) for IP Administration". It was reported that at least 17 of the 35 Intellectual Property Offices (IPOs) use AIs in some form or another. While  few IPOs are in the process of developing their own systems powered by AI, many other IPOs use AI applications developed by other service providers. The report suggested that nearly all aspects of IP administration from patent/trademark classification, prior art patent searches, trademark examinations to even data analytics and cross lingual information retrievals have been collectively automated through such AI. Even WIPO itself has made efforts to infuse AIs in its own operations. It also appears that these AIs have already reached accuracy at par-human levels. Since majority of these AIs run on Machine Learning Algorithms, their accuracy is only expected to improve and surpass human capabilities.
With improvements in technology, these processes are going to become much faster, accurate and cheaper to the IPOs and also to the inventors. AIs can perform the work at a much faster rate and much more efficiently for only a fraction of the costs. These AIs will also be able to churn through huge amounts of data in a much shorter time. With access to high quality and accurate data, AIs will only benefit the IP industry by promoting more innovation and better protection.
Though it is seen as a threat by many professionals due to its potential of eventually replacing them, there is a need for AIs and other Big Data technologies to assist them with the insurmountable amounts of data. AIs can help the professionals by allowing them to focus on much more important and creative tasks like formulating IP strategies, IP valuations and many more functions which in turn encourage and promote innovation.