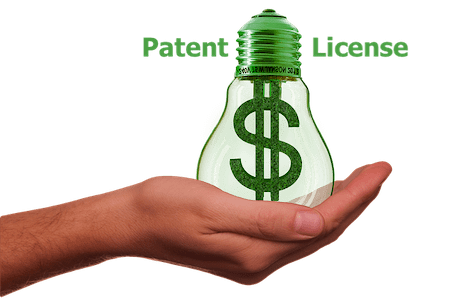 A recent report stated that almost 97% of all patents never make any money! Shocking, isn't it? Unfortunately, this is the truth. Though most inventors invent stuff with the aim of reaping some economic benefit, they often fail to do so, and the patent is reduced to a mere certificate. Today we discuss the means through which an inventor can secure monetary gain out of a patent.
A patent is a very important document. It grants ownership to the invention of an inventor and prevents unscrupulous use of the same. The primary purpose of a patent is to reward the inventor by protecting his invention from others thus enabling him to derive maximum benefit out of it. However, merely owning a patent will not reap any benefit for the inventor. Benefits can only be reaped when the invention is commercialized. There are several ways through which a patent can be commercialized.
1.START ONE'S OWN COMPANY AND MARKET THE INVENTION
The first obvious way of commercializing one's patent is to start a new company to develop and market the patented product. However, not many inventors opt for this method since it is fraught with many risks. Inventors invest huge sums of money for their invention. Setting up one's own company would require further investments which are, at most times, not feasible. Further, this runs the risk of heavy losses if the product fails in the market. Such a method is viable for firms that hold patents for they possess sufficient monetary resources to market the invention.
2.SELLING THE INVENTION TO A COMPANY
The next alternative step is selling the invention to a company who can market and reap the benefits of the invention. Though many inventors opt for this, it is disliked by many since selling of the invention results in the inventor losing his claim or right over the invention completely. The money paid by the purchasing companies is usually huge, but for inventors who primarily invent for the name and reputation associated with it prefer to distance themselves from selling their patent.
Considering the above to options, the best alternative that would cater to both, economic gain and holding of patent right would be licensing of the patent.
WHAT IS MEANT BY LICENSING? WHAT IS A PATENT LICENSE?
Licensing is when the owner of a work (in this case, a patent) grants the right to make, use or sell the work to another person.
A patent license is a contract wherein the patent owner (the licensor) agrees to grant the licensee the right to make, use, sell and/or import the claimed invention. This is usually done in return for a royalty or other compensation.
Licensing a patent is the most feasible and profitable option for inventors. They retain ownership of the patent while deriving economic benefit from it by licensing it to others. Moreover, a patent holder can license his patent to several licensees at the same time.
HOW SHOULD THE PATENT BE LICENSED?
There are several entrepreneurial ventures and companies who are always on the lookout for emerging technologies to invest in. The key is to license the patent to such ventures who will guarantee a handsome return in exchange for the license.
HOW DOES ONE FIND AND CONTACT SUCH COMPANIES?
Looking for companies and contacting them personally is a herculean task and can prove tricky. A better way to contact potential licensees is by way of patent brokers. Patent brokers act as a catalyst between the licensor and licensee and ensure easy licensing of patents. There are several brokers on the internet who assist in the licensing of patents. We list out some for you:
a. IP Holdings LLC.
IP Holdings primarily invests in, develops and assists in the commercialization of new and upcoming technology. It lays special emphasis on the development and protection of intellectual property.
It assists in IP brokering by valuing the cost of the patent and puts you in touch with potential buyers. They can be reached at www.ip-holdings.com
b. IP Investments Group
It is yet another patent broker that monetizes patents by providing patent brokering and patent licensing services on a success fee. They can be reached at www.ipinvestmentsgroup.com
c. ICAP Patent Brokerage
With a team of intellectual property monetization professionals, they match buyers and sellers for the sale of patents and other intellectual property. They can be reached at www.icappatentbrokerage.com
d. PCTxs
One of the most popular places for patent brokerage, PCTxs is an internet based marketplace offering technology for sale or license in the form of National Phase patent application rights associated with published PCT International Patent Applications. They can be reached at http://www.pctxs.com
e.Intellectual Ventures
Intellectual Ventures allows you to sell your patents as well as buy patents. They can be reached at http://www.intellectualventures.com
f. PatentAuction.com
PatentAuction lists out hundreds of inventions protected by patent rights and available for sale or license by the owners. Any questions about the invention can be directly addressed to the inventor! They can be reached at www.patentauction.com
g. Sipro lab Telecom
Sipro centralizes access to essential patents through patent pool creation and management and is the licensing agent for these patent pools. Thus, it is easier for licensors and licensees to find each other! They can be reached at www.sipro.com
So what are you waiting for? Hurry! And get the maximum benefit from your patent. Don't stop here! Continue to read the following important articles which would be really helpful to you.
Patenting for Success: 101
Consequences of Patent Infringement in India
Why and What You Should Patent?
How to File Patent Outside India?
Difference between Patent and Utility Model
Understanding The Indian Patent Act