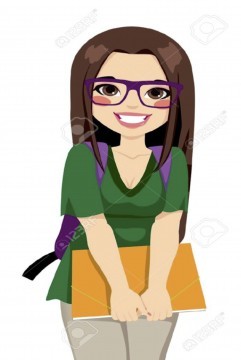 Patent Your College Project?
Meet Ms. Rashmi Mahesh. She is a mechanical engineering student at the prestigious St. Esprance College of Engineering. As a part of her curriculum, she had to prepare a project. Fortunately, the pursuit to complete her project led her to an invention. She visited the Intepat office seeking help. Let's see what happened.
Rashmi (R): Angela, I recently made this project for my college assignment. I want to know whether this project can be patented.
Angela (A): Ma'am, with regard to your invention, we will have to look into the requisite factors to determine whether your invention is patentable or not. If your invention is novel, non-obvious, and is industrially applicable, your college project can be patented.
R: Novel, inventive step…what's all that about?
A: Ma'am, for any invention to be patentable, there are four criteria that need to be fulfilled. The first is that the invention should be novel. Novelty simply means that the invention comprising of a product or a process should not have been anticipated by publication in any document or should not have been used in the country or anywhere in the world before the filing of the patent application. Second, the invention should possess an inventive step. It means that there should exist a feature that involves technical advance as compared to the existing knowledge or having economic significance or both and that makes the invention not obvious to the person skilled in the art. Therefore, the invention should add to the existing body of technology. And third, it should be industrially applicable, i.e. the invention should be capable of being made or used in any kind of industry.
R: No worries. My invention can fulfill these criteria. My concern is since this is a college project, can it be patented? Will the college raise any sort of objection?
A: Ma'am, this depends entirely on your college. You first need to find out whether your college has an IP Policy in place. If they do, they will have set guidelines and procedure and will assist you in patenting your invention. If there is no IP policy in place, you will have to speak with the staff to discuss what can be done. This is because each college deals with intellectual property related to their college differently. If there is no response from their side, then we can go ahead and file for a patent in the Indian patent office.
R: I have already spoken to my professors about this project. What if he tries to file a patent for it before I do?
A: Ma'am, if such is the case, you need not worry. Even if your professor files for a patent before you do, the application will obviously be open for opposition. You can challenge the grant of patent on the ground that you are the rightful inventor.
R: That is great! I will found out about our college's IP policy and get back to you soon!
A: Sure Ma'am! Your invention is a matter of great pride for you and your college. We wish you well for patent your college project! You can visit our website page- patent filing services for further details.
In addition, you may also interested to read relevant posts below; Don't miss it.
Can You Draft Patent Specification On Your Own?
How to Conduct Patent Search in India [InPASS]?
Explained! Why Conduct Patent Searches?
Steps to Conduct Google Patents Search
Inventions Not Patentable in India
How to File a Patent in Indian Patent Office?