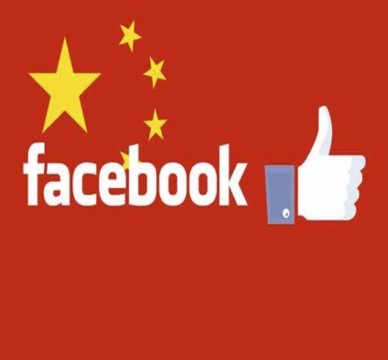 Seems like China has a penchant for violating trademarks. After the recent case with Apple, a local Chinese firm has now got itself entangled in a trademark suit with Facebook.
This time, a Zhongshan based firm, Zhujiang Beverage, engaged in the manufacture of milk flavored drinks and porridge had registered the name 'face book' for one of its beverages. Initially, filed in 2011, the application faced opposition but was later approved in 2014.
On a suit filed by Facebook, the Beijing Municipal High People's Court held that the act of Zhujiang Beverage was downright violative of moral principles. They had the clear intention to 'duplicate and copy from another high-profile trademark'.
It is interesting to note that it was the same Court that decided in favor of a Chinese firm when Apple Inc. approached it for infringement of its trademark iPhone.
Another interesting point to note is that China and Iran are the only two countries where Facebook is banned. (Facebook is banned in North Korea as well, however since they have no access to the internet, Iran and China stand as the only two countries that actively ban Facebook). With Mark Zuckerberg pushing for a lifting of the ban on Facebook in China, the judgment by the Beijing Municipal High People's Court certainly raises speculations of the Chinese administration leaning in favor of Facebook.
Western Companies are constantly engaged in legal battles to have their trademarks protected in China. You can learn five ways to stop IP infringement in China here. This is especially so because it is necessary to prove that their brand name is well known within the country. In the iPhone case last week, Apple Inc primarily lost because it was unable to prove that its mark was well known within the country. However, in this case, the Court held that despite the ban, the name Facebook is not up-for-grabs in the country.
Irrespective of what happens next, this case is definitely a glimmer of hope that China is now taking intellectual property protection and enforcement seriously. You may continue to read some of the following posts:
Battling the Dragon: Apple's Fight For 'IPhone' In China
The bruising battle over the Orchid Trademark
Addressing Confusion amongst Pharmaceutical Trademarks
The Trademark of Mother Teresa's Saree