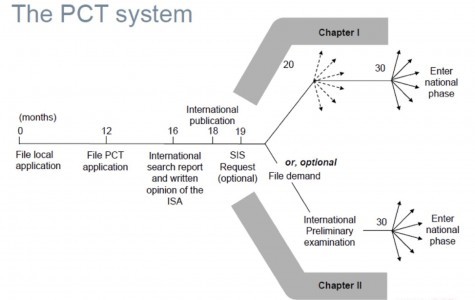 As per PCT regulations, it is possible for an applicant to still file the PCT application; who missed the priority deadline for filing the international application, claiming the lapsed priority within two months after the PCT filing deadline. A procedure Restoration of the Right of Priority is available under Article 26bis.3 of the Regulation and may be invoked by the applicant's request, if the applicant can sufficiently prove that the miss occurred after due care and/or unintentionally.
However, each receiving office and designated country office, reserve the right to not recognize the Restoration procedure within its jurisdiction if the office considers that such procedure is not compatible with its national law.
The PCT regulations were amended in 2007 to allow applicants who miss the priority period (12 month). (Rule 26bis.3, Rule 49ter.2). This rule mentions that the application to restore priority should be filed within two months of the expiration of the priority period. The standard used to decide such petitions is "in spite of due care" or "unintentional."
It is worth noting that the failure to comply with the priority period must have been unintentional (or in spite of due care) and the application must be filed within 14 months after the priority date (2 months late) and not later.
To conclude, it can be inferred that when a PCT one year filing date has been recently missed, there is still a route available in most cases to avoid forfeiture of the priority date.