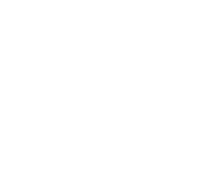 Intepat® is a niche intellectual property services (IP Services) company providing services in a broad range of intellectual property matters, specializing in patent services, trademark registration services, industrial design services and copyright services.
Intellectual Property Services
Our team comprises a set of highly qualified and experienced professionals that embody amongst the best legal, engineering and technology talent. Our multi-disciplinary team is composed of patent attorneys, patent agents, scientist, inventors, trademark attorneys and trademark agents with highly specialized backgrounds.
Awesome words from clients
I was amazed at the efficiency with which the exercise was carried out. I found it really refreshing. The response time was prompt and swift. I would like to commend Intepat for their excellent Trademark Services. We are happy with their process and timeline for carrying out Trademark Registration in India.
Manager -Hotpoint Appliances Ltd, Kenya
I was extremely happy with the level of professionalism and skill that their team exhibited on patent support services. Moreover their responses were on time. I therefore unreservedly recommend Intepat to inventors and organizations requiring patent services in India & abroad.
I was quite lost when I was searching for a patent attorneys in India. I would say I was lucky to get in touch with Intepat. A very systematic approach when compared to other patent agents in India. And extremely time bound which is important in IP. Many thanks to them to complete our patent
Executive Director - Elechem Technik Pvt. Ltd
The quality of their patent services is equal to if not better than anything available at any cost. The level of service simply can't be equaled. They went above and beyond for our company on patent drafting and patent filing in US & PCT. Since you've been fortunate enough to find them do yourself and
Intepat's pre-defined cost & institutionalized processes leverages the common man in India to the western patenting culture by de-mystifying the myth of high patent cost. The patent analyst at Intepat are good listeners, patient, proactive, Interactive and Intepat's patent agents go deep in understanding concepts.
CEO, Apps Pervasive Pvt Ltd.
The Intepat team is very clear about nitty-gritty of patents and intellectual properties and handles all patent cases professionally and co-operatively. They are helpful in understanding and suggesting/ giving the right advice to clients. Intepat handles our entire IP portfolio and provides systematic alert on managing our patents.