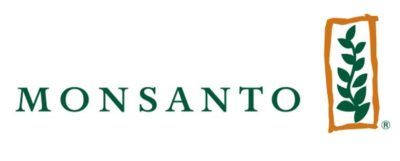 Monsanto's Indian subsidiary Mahyaco Monsanto Biotech Limited (MMBL)'s legal proceedings against domestic seed companies is advancing towards becoming one of the toughest Intellectual Property battles ever fought in India. This patent victory of Monsanto is expected to boost the biotech investment in India. Without an iota of doubt it can be said that it would boost the confidence of global biotech companies about validity of their patents in India, which in turn is expected to revive their expansion plans in India. The long battle was fought by Monsanto's Indian subsidiary and against Nuziveedu seeds and other domestic seeds companies to own patents on genetically modified (GM) cotton seeds in India.
Background of the Monsanto Patent Case in India:
Monsanto gave license to Nuziveedu seeds and other Indian domestic seed companies to use their patented BT cotton technology to develop the pest resistant varieties of cotton. These varieties were then sold to farmers.
In 2015, Monsanto terminated the licenses owing to the nonpayment of royalties by these seed companies and asked for restraining orders against the use of their patented technology/trademarks from the court. In response Nuziveedu claimed the Monsanto patent to be invalid. It also argued that Monsanto is charging royalty fees higher than the rates set by the Govt. through the Cotton Seed Price Control Order (CSPCO).
The Single judge of the Delhi High Court ordered that during the pendency of the suit, the parties shall remain bound by their respective obligation as per their sub- license agreements.
The Division bench of the Delhi high Court heard the appeal of both the parties and held that certain items such as seeds, plants and animals cannot be patented under Indian Patent laws. In other words the patent of Monsanto Technologies with respect to its BT cotton seeds was held inapplicable in India.
But this order was set aside recently by a two judge bench of the Supreme Court. The Supreme Court held that Monsanto can claim patents on its genetically modified cotton seeds. The Honorable bench restored the order of the single judge and sent the case back to the Single Judge of Delhi High Court for its disposal according to law.
The Impact: The recent judgment of Supreme Court has been welcomed by Scientists and researchers of India. According to them patents must be allowed in India, in order to promote research and development. It may sound as relief to Monsanto for now, but the matter is not over yet. Now the Monsanto's patent claim will be decided by the Delhi High Court, giving both sides a fair chance to present their respective cases.
We all know that India is the topmost producer of cotton in world. To increase the crop yield further our farmers need access to the latest technologies, so that they can compete with the producers worldwide.
This turn in Monsanto episode has gotten the Scientists excited and the global biotech giants hopeful of their bright future in India.