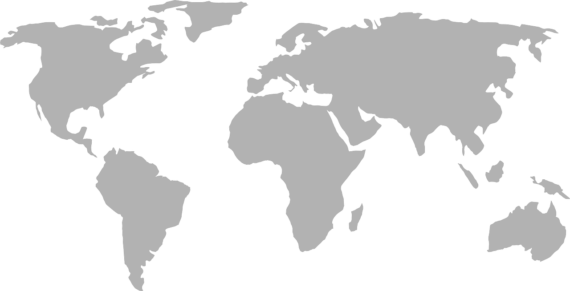 Globalization has introduced the world to international trading. Thanks to the rapid development of technology, goods that are manufactured in one country can be made available throughout the world.
However, international marketing of a product has its own share of problems; trademark protection for instance. Suppose you register you trademark in India and you want to market your brand abroad. As a consequence of which, you establish a good reputation among the people. A company in another country decides to use your brand name in order to capitalize on the same good. This, in short, amounts to something called as cross-border trademark infringement. Increasing trade between countries has increased the instances of cross-border trademark infringement.
Is there a legal recourse for cross-border trademark infringement?
The Indian judiciary has established precedents that provide relief for infringement of foreign trademarks in India, irrespective of whether the goods were actually sold in India or not. The courts have held that it is not necessary that the plaintiff must carry on business in India. He only has to prove that he has otherwise acquired reputation in India.
The Courts opined that knowledge, awareness, critical evaluation and appraisal travel beyond the confines of the geographical area in which the goods or services are sold. In the year 2004, in the case of Milmet Oftho Indistries & Ors. Vs. Allergen Inc, the court held that in order to prove infringement, whether the mark was being used in India was immaterial as long as the mark was the first to appear in the world market.
What is the relief for cross-border trademark infringement?
An injunction. In whichever country your trademark is being infringed, you can get an order from the jurisdictional court restricting the infringer from using your mark, provided you are able to prove the infringement.
Is registering a trademark internationally a viable option?
With an unregistered trademark, there is always a high risk involved. A risk that is not worth taking, given the negative effect it can have on your business. In order to circumvent this risk, it is always better to register your trademark in the business opportunity countries. Though registering your trademark internationally might seem like a cumbersome process, you can always engage experts at Intepat to help you through the process.
A trademark that is registered internationally endows complete protection on your business in all the countries. Registration entitles you to an exclusive use of the mark in all the countries where it is registered. Also, any trademark infringement will entitle you to damages.
In the present times, cross-border trademark infringement is a very real threat. It is always better to protect your mark nationally as well as internationally than take the risk of exposing it to potential international infringers.