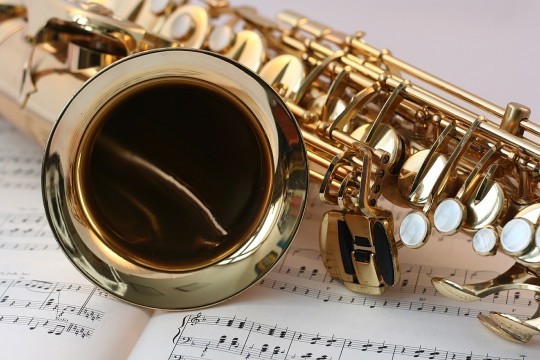 "At his best, man is the noblest in creation; separated from law and justice he is the worst."
The creation of musical note by yourself is an art which you achieved and which you made. When you create your music the copyright law automatically protects it. But have you imagined what will happen, if someone copy your music without your knowledge and claim rights over your music? You must note that to get legal protection for your music you should place a copyright notice to the Registrar of Copyright. The main reason for doing this is that registration is a prerequisite to bringing a lawsuit for copyright infringement. Copyright protection is an easy step ahead under The Copyright Act, 1958. The hierarchy goes in following ways:
Put your music or song in some tangible form – This could be on tape, a CD, a floppy disk or written as sheet music.
File an application in Form IV (The Copyright Act, 1958).
An application should be made in respect of one work only and should be made in triplicate accompanied by specified fees.
The person applying for registration should give notice of his application to every person who claims or has any interest in the subject-matter of the copyright applied for.
If no objection to such registration is received by the Registrar of Copyrights within thirty days of the receipt of the application, and if the Registrar is satisfied with t the correctness of the particulars given in the application, he, enter such particulars in the Register of Copyrights.
If the Registrar of Copyrights receives any objections or, if he is not satisfied with the correctness of the particulars given in the application, he may, after holding inquiry enter such particulars of the work in the Register of Copyrights as he considers proper.
Then the Registrar of Copyrights sends wherever practicable, a copy of the entries made in the Register of Copyrights to the parties concerned.
Protection of musical work can be counted from the date of its creation and a period of 60-year period counted from the year following the death of the author.
When your musical work is registered in the Register of Copyrights you can put phrases like "All Rights Reserved" or "Copyright 2016" or perhaps the copyright symbol© and a date at the bottom which will mean and bring legal action against the person who infringes it. Copyright ensures certain minimum safeguards of the rights of
Copyright registration ensures to safeguard the rights of a creator over his creations, thereby protecting and rewarding creativity. Creativity being the keystone of progress, no civilized society can afford to ignore the basic requirement of encouraging the same. Economic and social development of a society is dependent on creativity. The protection provided by copyright to the efforts of musicians induces them to create more and motivates others to create.