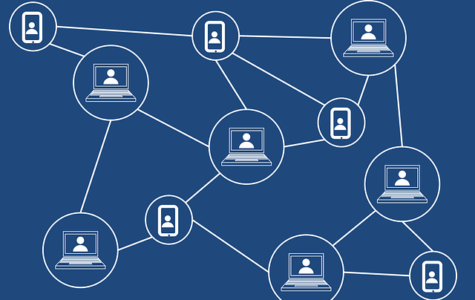 The word blockchain is now a buzzword in the industry for progress and cutting-edge internet innovation. This is mostly because 2017 saw the greatest peak in Bitcoin which is the virtual currency – based on the blockchain technology. Today, Bitcoin still thrives – but the happy co-incidence was in fact, the rising popularity of the blockchain technology itself.
Blockchain is a technology that consists of a growing series of digital records- a method of storing, verifying and modifying data – that is decentralized – and therefore is safe from malpractices such as Data corruption, Piracy and mostly – security from external modifications. Since each record has its changes recorded in all other nodes of the same chain, it is virtually impossible to modify a single record without verification or updating to/from other records. Some critics have gone to the extent of saying "Blockchain is the biggest thing to have happened to the internet, since the invention of the internet itself".
The biggest winner of this technology will not be the currency or the finance industry, instead, the Blockchain base technology is applicable to almost all industries, as it is a significantly new way of monitoring, routing and accessing information being transmitted over the internet.
Industries have taken note of this technology and its potential and realized it can be utilized to the fullest in sectors such as Banking, Government Sector, Smart-Contracts, Land Registration, and even Voting in Election/Polls (because of its anti-tampering capabilities), which means that competition is also on the rise. The outcome of this Industry strategy is really apparent in the IP Law space, especially in the realm of Patents.
At this critical point in the life-cycle of the Blockchain technology – steps should be taken to protect an individual idea of utilizing this technology, and its applications in various fields – and that is when IP Law can be utilized to the maximum extent because Patents allow for protection of specific methods of performing tasks, Companies are patenting methods of application of Blockchain – even before they are developed as Computer Code.
This can be proved in the international scenario, with only around 130 Block-chain related patents in 2016, 2017 saw an almost 300% increase in International Patent Filings, with 406 Patents related to Blockchain (Of which – 225 Patents came from China alone)
This technology is certainly a big target for Big Names in the Tech-space like IBM, Intel, Amazon or even Walmart, but it is also seen that Startups and MSMEs are also taking an interest in Blockchain related fields – and are coming up with innovative ways to use them in applications that have the potential to simplify everyday tasks and activities.
In India also, this trend is catching-up, Start-ups specifically related to Blockchain can be seen popping-up, thanks to Government Initiatives similar to the state government of Andhra Pradesh dedicating a part of the FinTech Valley Vizag plan to the development and use of Blockchain in Banking and Finance related IT and to also explore Smart-contracts.