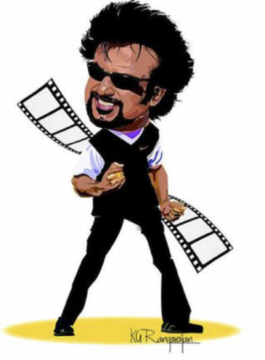 When Bhupinder Singh and Lata Mangeshkar crooned, 'Naam gum jaayega, chehra yeh badal jaayega, meri awaaz hi pehchaan hai…' no one would have even thought that a mere identity of a person would transform into a raging battle in the field of intellectual property law.
From Beyonce to Rajnikanth, from Sridevi to Sourav Ganguly, celebrities today do not hesitate to opt for legal means to assert and protect their identity.
By protecting their identity what are they exactly protecting? They are simply protecting their personality rights.
WHAT ARE PERSONALITY RIGHTS?
Personality rights are the rights that individuals have over their name, image, reputation, other aspects of their identity and information connected with them. In the event of any unauthorized third party utilizing such reputation for commercial gain would amount to a breach of personality rights, warranting legal action.
WHY ARE PERSONALITY RIGHTS RELEVANT?
The vast number of newspapers and magazines that publish about the lives of celebrities would suffice to substantiate the relevance of personality rights.
With the public having a voracious appetite for celebrity gossip and scandal, even a minor incident involving a celebrity can be blown out of proportion causing embarrassment and humiliation to the celebrity and any other party involved.
In addition to this, in order to build a popular fan base, images of celebrities are often adorned on merchandise such as T-Shirts, mugs, bags etc. When a celebrity chooses to endorse any particular good or service, it is perceived to reflect his/her own personal values. Encashing on this, unscrupulous people attempt to make a quick buck by unauthorized use and commercialization of the celebrity's image.
Such negative publicity and misuse of a celebrity's status calls for the recognition of an individual's personality rights.
PERSONALITY RIGHTS IN INDIA
In India, the absence of a statute makes it difficult to recognize and enforce personality rights. However, judicial precedents developed over a period of time have to a great extent, supported the enforcement of Personality rights in India.
One of the earliest cases was that of ICC Development (International) Limited v. Arvee Enterprises. This judgment is noteworthy since it perceives personality rights similar to property rights and also links it to Article 21 of the Constitution.
However, the most popular case that most people might be aware of is the case when Superstar Rajnikanth issued legal notices before the release of his film Baba. The legal notices prohibited the use of his caricature, dialogues etc from the movie. More recently, in 2015, Rajnikanth sued Varsha Productions with regard to their then-upcoming release 'Main Hoon Rajnikanth' (Shivaji Rao Gaikwad v. Varsha Productions). Rajnikanth claimed that the filmmakers had copied his inimitable style of walking and dialogue delivery. In addition, since the movie had some immoral visuals, it could tarnish his image. Taking cognizance of
Rajnikanth's personality rights, the Madras High Court issued a stay order on the release of the film.
Likewise, there have been several other incidents of celebrities claiming for the rights of their personality. With its rapid development and mounting litigations, a statute exclusively governing personality rights would definitely be appreciated.
You may continue to read some of the interesting articles below:
Intellectual Property Law and Contemporary Art
Capitalising Music In India: Performers Royalty Rights
Originality Under Copyright Law – What Do The Courts Say?