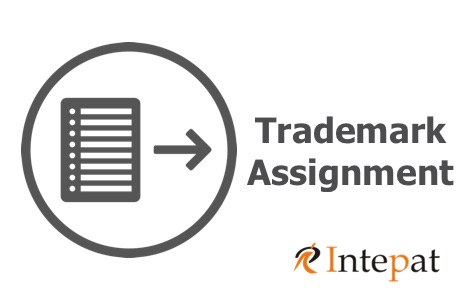 Trademark assignment is the transfer of ownership of a trademark from one entity/person to another. The transferring party (assignor) transfers to the receiving party (assignee) all the property rights in the trademark. Subsequent to the assignment of a trademark, the assignee becomes the proprietor of the trademark.
What are the requirements for a valid assignment?
For an assignment to be valid, the assignment must:
1.  Be given for consideration, or else made under seal
2. Obviously, identify the marks
3. Perceptibly identify the assignor and assignee
4. Evidently, indicate that goodwill is included if it is. This is necessary because, under the Trademarks Act, a trademark can be assignable and transmissible with or without the goodwill of the business concerned.
How is a trademark assigned?
A trademark is usually assigned by the execution of an appropriately authenticated trademark assignment agreement. Despite the fact that a trademark assignment may be proved by oral evidence, a written assignment is always preferred to an oral assignment.
The most important requirement for a valid agreement of assignment is that there must be evidence of an intention on the part of the assignor to transfer ownership of the mark as well as the associated goodwill to the assignee.
Who can assign a Trademark?
Any person who is the registered proprietor of a trademark i.e. the owner of the trademark has the right to assign the trademark to another person. The proprietor may assign the trademark in respect either of all goods or services in respect of which the trademark is registered or of some only of those goods and services.
 For the assignment, does the trademark have to be registered?
An unregistered trademark may also be assigned or transmitted with or without the goodwill of the business concerned under Section 39 of the Trademarks Act 1999.
Is there any restriction on the assignment of trademarks?
A trademark shall not be assignable in a case in which the assignment results in the vesting of the exclusive rights of the trademark in more than one person. The exclusive rights referred to must be in relation to the:
-Same goods/services
-Same description of goods and services
-Goods/services or description of goods/services which are associated with each other
 Fee for assignment or transfer of single trademark:
On application under section 45 to register a subsequent proprietor in case of assignment or transfer for each trademark, the trademark fees [statutory] is INR9,000 [E-filing] or INR10,000 [Physical filing].
Further, You may also interest to read some of the important following posts:
What is Trademark and Types of Trademarks
Understand Trademark Application Status in India
Learn to Conduct Trademark Public Search
Licensing of Trademark Rights
Trademark Registration Cost in India
Rectification of Registered Trademark in India